Our Batesville Main Street Program has certain organized events coming out of our office, but the community loves to come together and host a few things in the square too! Check out a few other happenings around the square that a little birdie has told us about!
If you'd like to add an event to our calendar for an event you are hosting downtown, click here to let us know.
Things to Visit
Around Main Street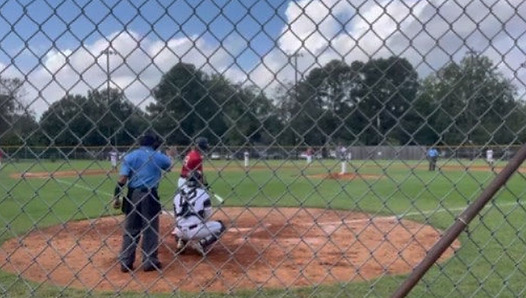 The American Legion Park is located at the corner of Park Street and Broadway Street, just a few blocks for the downtown Batesville Square. This lovely park provides the community with access to two tennis courts, a playground, a skate park and is the location of City League baseball for ages 13 to 15.

Downtown Batesville Pocket Park
You'll know it by the big colorful mural across from the Eureka Theatre! This is a quaint little place to snap a pic in front of the mural, or sit at a picnic table to relax.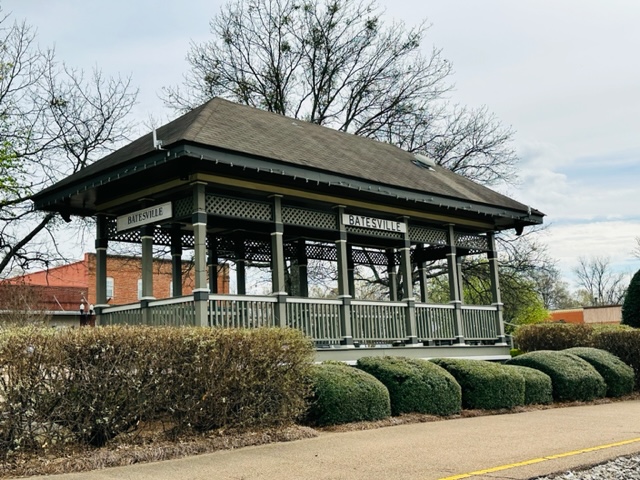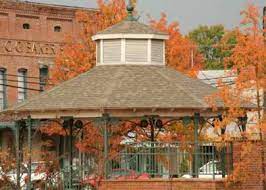 Batesville Train Depot & Gazebo
Long ago, downtown Batesville was the center of town where folks would gather to catch the train. A beautiful depot used to be located on the square, and was torn down once too dilapidated to stand, and the passenger train was long gone. In its place, a open air depot stands to acknowledge history not so long ago! And just a stone's throw away, a few steps down from the track, a beautiful gazebo stands, offering shade and sitting areas for public gatherings.
If you'd like to plan a larger gathering or a party for this area, please contact the City of Batesville at www.batesville.ms.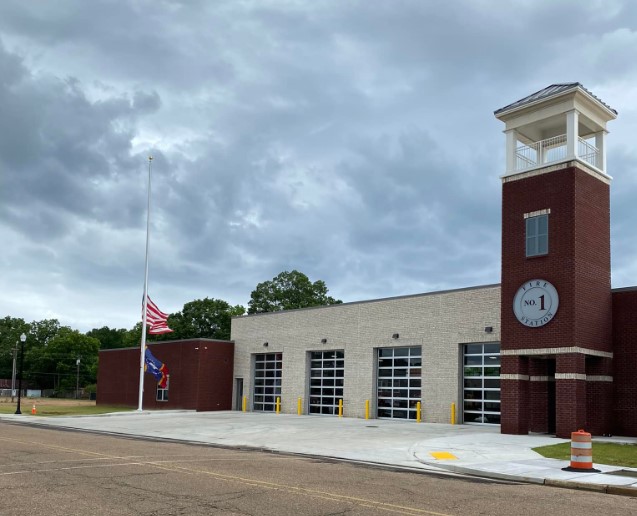 Just a few steps behind the gazebo you'll find the Veterans Memorial Garden. The veterans from Batesville are highly regarded in their hero status, and the citizens forever memorialize their service here.  In this space, and around the gazebo, Batesville holds sacred Veteran's Day and Memorial Day services.
To make plans to attend the Veterans Memorial Day service, click HERE to see the details.
Things to Visit
Around Batesville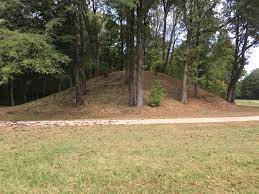 The Batesville Mounds, a designated Mississippi Landmark and a destination on the Mississippi Mound Trail, has been described as "one of the most important prehistoric ceremonial sites in Mississippi." The Batesville Mounds were believed to be inhabited by the Early to Middle Woodland Indians between 500 BCE and 100 CE. The Ancient Native Americans seem to have lived at the North and South Village sites and used the six mounds (A, B, C, D, E, and the McCarter mound to the North) for ceremonial purposes. While visiting the park, you can view the mounds, trek the paved and nature trails, watch for wildlife, and see the trains roll by!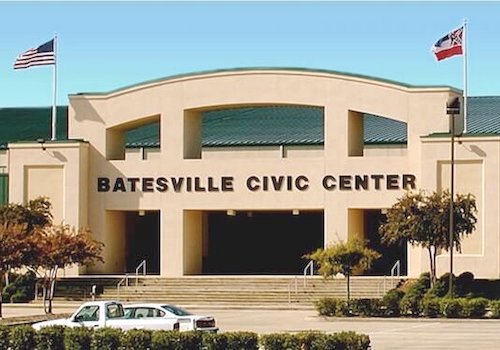 The Batesville Civic Center is a multi-purpose facility well suited for events of many kinds! The BCC has a 45,000 square foot main arena for larger events, such as rodeos, exhibition shows, concerts, graduations, circus events, etc. In addition to the main area, the BCC has 2 beautiful meeting rooms for banquets, conferences, seminars, etc! On site catering available. Directly to the west is a livestock pavilion and show arena. Behind the facility are 20 full-service RV sites. Visit www.batesvilleciviccenter-ms.com to learn more and to book tickets to the next event!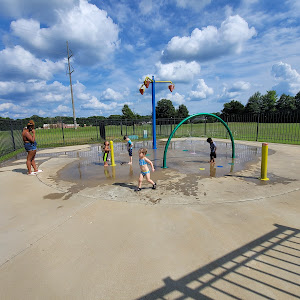 Trussell Park provides the community access to tennis courts (6), softball fields (3), playgrounds (2), a splash pad, and is the location that City League Soccer, CO-ED Softball, and Church League Softball are hosted. Trussell Park also has a paved recreational walking trail.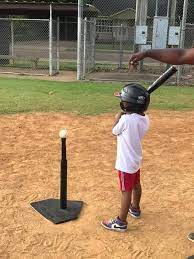 Patton Lane Park provides the community access to a softball field, a playground, basketball courts, and a splash pad.
Magnolia Grove Meditation Center
To visit the world-renowned, yet quaint Magnolia Grove Monastery, you would think you've stepped into a faraway land. Nestled in the woods on 120 acres and just a short 4-mile drive from Batesville sits this beautiful Buddhist residential monastery, established by the late Zen Master Thich Nhat Hahn. Magnolia Grove is host to mindfulness retreats, days of mindfulness, dharma talks, mindfulness walks, and more. This is the perfect spot take a breath of fresh air.
To learn more, go to www.magnoliagrovemonastery.org
Historical Markers in Batesville
Batesville is chock FULL of history! Click any of the photos below to learn about the different designated historical markets right here in the city!
Things to Visit
Beyond Batesville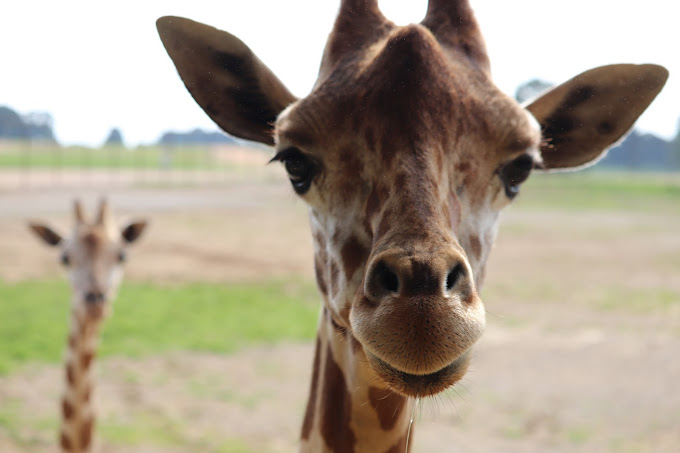 Safari Wild Drive Thru Zoo
Drive through the five miles of African Safari roads in your own car, interact and feed animals as you make your way through what seems like the wilds of Africa – but you're just outside of Como, Mississippi! After your journey, return to the "foot safari" to feed giraffes and pet some smaller creatures in the petting zoo barn. This will be an experience for all ages that you will never forget! Learn more at www.safariwildanimalpark.com.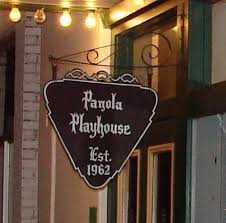 The Panola Playhouse, founded in 1962, is one of the longest, continually-running, live theatres in the state of Mississippi. This unique, 120 seat theatre has been host to hundreds of wonderful performances over the last sixty-one years. The Panola Playhouse season includes comedies, dramas, musicals, and children's shows. To learn more and purchase tickets, visit www.panolaplayhouse.com.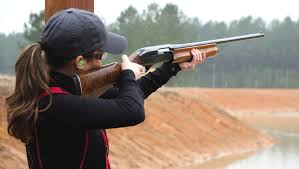 Hone your shotgun skills and become more proficient with your bow or sit in your new rifle at this 300 acre state-of-the-art shooting sports facility. Located in Sardis, MS, on the Charles Ray Nix Wildlife Management area, it is a hidden gem for any shooting enthusiast. To learn more, visit https://www.mdwfp.com/law-enforcement/mcivor-shooting-facility/
Mallard Pointe Golf Course
Voted one of the "Best Places to Play" by Golf Digest in 2004, this 18-hole Championship Golf Course is just off the beaten path near Sardis Lake and Marina. Mallard Pointe offers golfers a full beautiful course, as well as a total practice facility with a fairway bunker, and target, putting and chipping greens. Carts included.  Play for the day or purchase a membership. Learn more at www.golfmallardpointe.com.